AN URBAN SANCTUARY FOR THE COMPLETE YOGA EXPERIENCE
Sangha Yoga Shala is a sophisticated spiritual community studio independently owned and operated since 2009. Founded by Alana Kessler, a native New Yorker practicing yoga since the 90's, Sangha Yoga Shala is intended to serve as an urban sanctuary where you will discover how to "nourish yourself and feed the world" through community, arts, yoga and mindful living. Offering a variety of traditional and accessible yoga classes and led by a diverse team of professional and welcoming teachers, Sangha Yoga Shala welcomes all shapes, sizes and experience.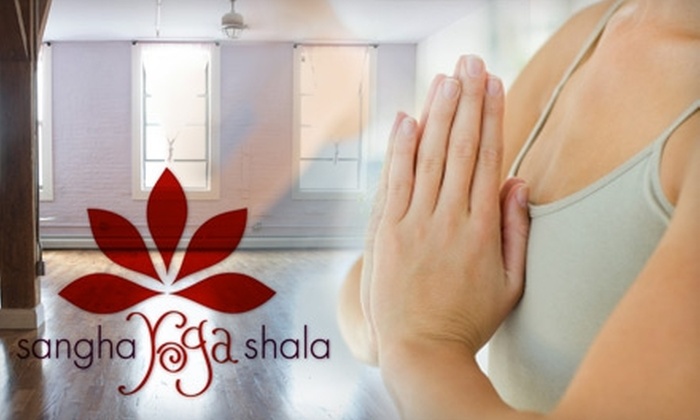 OUR MISSION
Adapting the extraordinary pace, culture and sophistication of the city with an intentional and unique approach to discipline, consciousness and spirituality, the Sangha mission is to awaken and invite individuals to experience and transform from yoga's accessibility and healing.
Our website are genuinely to show thank you to Sanghayoganyc Yoga Shala .
If you have any question regarding , please do leave us a email.